Welp. Blogging has not been going too well so far this year. My continual problem is always too much time, too little to do.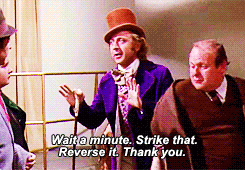 Anyways, I set a goal at the start of this year to read 12 books – one book a month should be pretty doable. The start of the year wasn't going great, and I almost threw in the towel, then I came across an author on TikTok and picked up her book, Have You Met Nora?
That book jumpstarted me back into a serious reading mode, and I read about 4 books in a month! I ended this year with 15 books under my belt, which makes me pretty proud to be honest, since reading consistently has been a real struggle for me for about 10 years now, and especially after having kids.
Here's a quick breakdown of my year in books!
Best new author:
Nicole Blades, hands down. I read 2 of her novels, the aforementioned Have You Met Nora, as well as The Thunder Beneath Us, and both were absolutely exceptional. I'm still mulling over Nora's story and its many facets delving into white privilege, being 'white-passing', childhood trauma, and facing the consequences of mistakes you can't undo.
Honorable Mention:
Lindsay Ellis. Her debut novel Axiom's End was published in January 2020 and I read it then, and the second book in a planned 5-part series was released Oct. 2021 (Truth of the Divine). I think this is the first series I've ever read that was written by one of my present peers, focused on modern history, and there is something really unique about that experience. I have never really been into sci-fi at all, but I loved both books in this series so far and can't wait for the next.
Best non-fiction:
How the Word Is Passed: A Reckoning with the History of Slavery Across America by Clint Smith. There aren't really adequate words for how powerful this book is. Clint Smith paints a deeply painful and moving picture of American slavery, narrated as he tours through plantation museums such as Monticello and The Whitney, as well as other landmarks such as Angola Prison and Blandford Cemetery.
His writing both highlights the severe educational deficits (intentional ones!) we experience here in the US, as well as the humanity of the enslaved. It is so easy with most of our education to just view slavery as a concept, a harmless thing of the past, but the raw recounting of individual stories and the human experiences showed how horrific it really was.
Best YA title:
The Hazel Wood by Melissa Albert. My longtime favorite genre has been YA fantasy, but I actually did not read much of it this year. While this book did not have many contenders, it likely would have come out on top regardless. I love when I come across a fantasy story with a fresh new take on the idea of fairy tales, parallel dimensions/universes, etc. Concepts that have been done to death, but there were so many wonderful gems to experience in this book. An absolutely delightful and creepy fantasy story.
Best re-read:
Incidents in the Life of a Slave Girl by Harriet Ann Jacobs. This was actually the only book I re-read in 2021, that I can recall, but is still a top-tier book. Such a personal view of a woman's life, from being born into slavery, escaping to freedom, and reuniting with her children.
Book I Didn't Finish:
I am planning to finish Twilight by Stephenie Meyer, but I've been working at it for a couple months now and it is s l o w going. I'm just having trouble staying interested enough in the characters to keep slogging through the book. I will finish, though! I promised a blog series 😬
'Honorable' mention: Shadows on the Ivy by Lea Wait. I did actually finish this book, but I kinda wish I hadn't wasted the time, because it was not worth it. The mystery was amateur, the writing style was insufferable, and I felt zero emotional connection throughout the entire thing.
Best Classic:
The Color Purple by Alice Walker. This year was my first time ever reading this book and then I watched the movie starring Whoopi Goldberg. This book was one of the most unique experiences I've ever had with a story. It was almost a sort of culture shock for me. It is absolutely a classic for a reason!
Did you set a reading goal for 2021? How did that go? I'm thinking for 2022, I'm going to stick with 12 books, though I've been toying with bumping the goal up to 24 books – 2 a month should be doable, but kinda scares me! I have quite a few books to start out the year with, thanks to my husband buying out my wishlist for my birthday ♥
Tell me:
Your reading goals for 2022
What books you're already planning to read this upcoming year